Why the Mini-Revolution Industrial Cannabis Grinder?
The Mini-Revolution commercial grinder is extremely user-friendly and easy to operate.
The Mini-Revolution grinder is constructed from food grade stainless steel & other materials.
The Mini-Revolution grinder disassembles quickly for easy cleaning and minimal downtime.
The Mini-Revolution cannabis grinder is whisper quiet without losing an ounce of efficiency.
The efficient Mini-Revolution grinder has built-in safe loading system & safety limit switch.
All of our equipment is proudly engineered, manufactured and assembled in Spokane, WA, USA.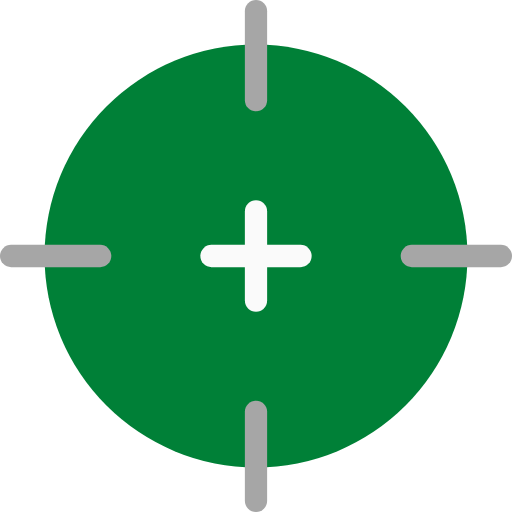 Food Grade Stainless Steel Steel Construction.
The Mini-Revolution industrial cannabis grinder is designed, manufactured and assembled in the USA and constructed from stainless steel, aluminum and food grade materials.
Every machine is backed by STM Canna's 1-year parts and labor warranty with optional extended warranty available.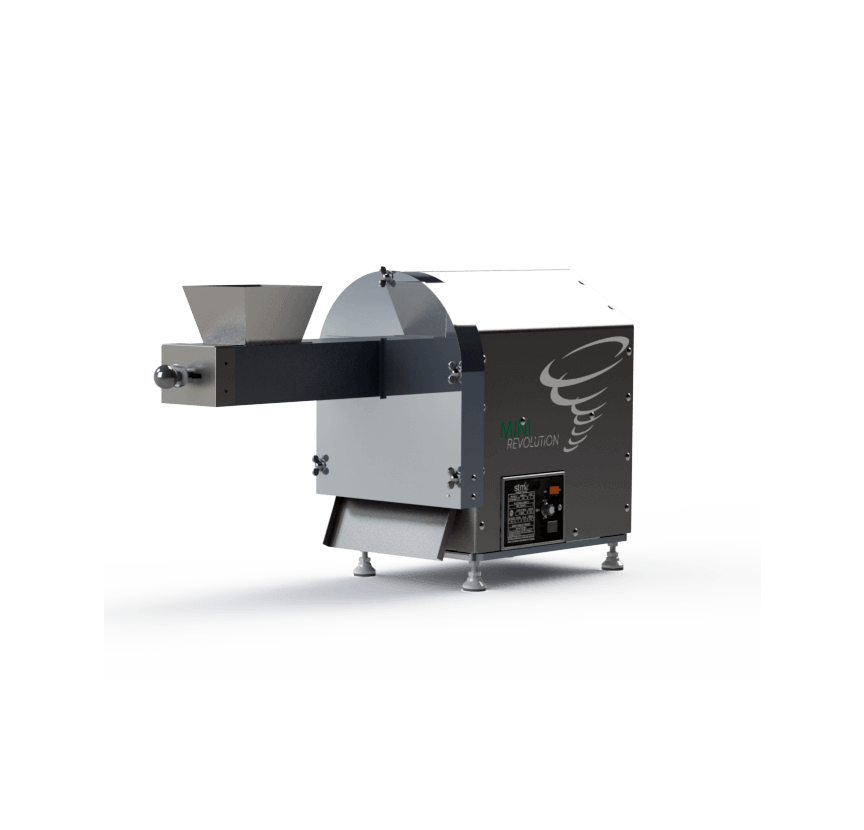 Low Temperature Grinding.
Preserving Precious Terpenes and Cannabinoids.
Regulating the speed with a variable control, the Mini-Revolution commercial cannabis grinder, keeps the grind consistent and temperature low during the grinding process.
Lower temperature, lower friction grinding preserves precious terpenes and cannabinoids. Faster grinding or whipping can lower the potency of your product.
Consistent Flower Particles for Superior Results.
Designed specifically for cannabis, the Mini-Revolution grinder delivers a homogenous, consistent grind, optimal for evenly packed pre-rolls and extraction in a ergonomic compact unit. 
The Mini-Revolution grinder preserves stems and seeds intact for post-sifting for the best possible quality results.
"Customer service was great and prompt in addressing our issues."
"Awesome customer service. I had an issue and they video chatted with me and got everything working. Great company and good people."
"The only grind good enough for Ice Box Flat Farms Pre-Rolls."
The New Mini-Revolution in Action!
The Mini-Revolution Commercial Cannabis Grinder
The Mini-Revolution is an elite grinder and the latest machine added to STM Canna's family of quality processing products.
What kind of power does it require?
The Mini-Revolution grinder only requires a standard 110v outlet.
How do you operate it?
Using the Mini-Revolution is simple. Pull back the pushrod, place material in chute and press forward to grind.
How much material can you run through it?
The Mini-Revolution is a capable machine. Throughput volume depends your material and operator speed. In our testing, we were able to consistently push through a pound in 1-2 minutes easily. Your results may vary.
Do I have to sift my material?
Yes, the Mini-Revolution does a remarkable job keeping stems and seeds intact for easy sifting and maintaing the purity of your flower.
What kind of maintenance is required?
The Mini-Revolution is mostly maintenace free other than regular thorough cleanings which is recommended after each use.
Is it safe to use?
The Mini-Revolution's design allows for safe operation, keeping the operator away from blades. There is a limit safety switch to prevent the machine motor and blades from running if front plate is removed (blades exposed) or not installed properly. The Mini-Revolution is OSHA compliant.
Is it easy to clean?
Yes, the Mini-Revolution is very easy to clean. Remove the wing nuts and associated parts (allen wrench may be required), clean with soap and water or isopropyl alcohol, let dry, reassemble and you're good to go.  Don't forget to clean the blades.
Technical Specifications
| | |
| --- | --- |
| Name | STM Mini-Revolution |
| Brand | STM Canna |
| Weight | 28 lbs. |
| Warranty | 12 Months Parts & Labor |
| Dimensions | 14" L x 17 " H x 10" W |
| Watts | 1300 |
| Voltage | Standard 110v - 3 Prong Plug |
| Amps | Full-Load 6 Amps |
| Manufactured | Washington, USA |
| Material | SAE 304 Stainless Steel |
| OSHA Compliant | Yes |
| Cord Length | 7 feet |
| Life Cycle | 10 Years or 8,000 Hours |
| Portable | Yes |
| Operation | Manual Control Panel |
Revolution 2.0
Grinds 15-30 Lbs Per Hour of Dry Flower

Preserves Terepenes and Cannabinoids

Dual-Blade Scissor-Like Cuts

Touch Screen Operation
Mini-Revolution
Simple to Use

Effortless Operation

Simple to Clean

Compact, Efficient and Affordable
Revolution Sub-Zero
Grinds Cryogenically Frozen Flower

Sub-Zero Freezer and Refrigerator Safe

Excellent for Live Resin Extraction

Built-In Pre-Heating & Temp Control