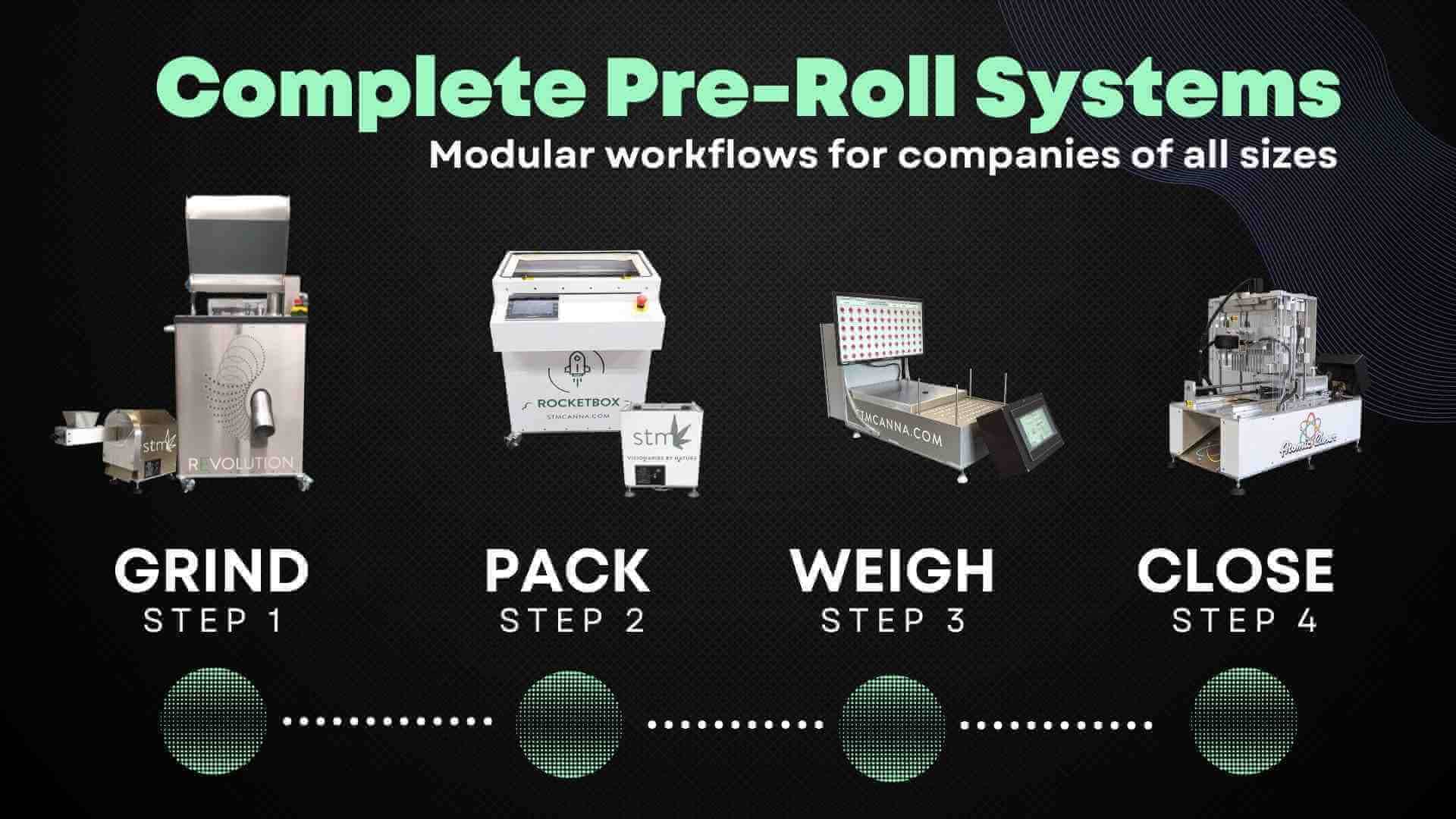 Everything from Grind to Close
Turnkey Packages
Full turnkey systems from grind to pack, weigh and close. Time is money and our systems produce high volume quality pre-rolls in less time.
Industrial Grinders
STM's Industrial grinders deliver a low friction, homogenous grind which preserves cannabinoids and terpenes for the best unmatched results.
Pre-Roll Machines
The Industry leading RocketBox 2.0 & Mini-RocketBox Plus set the standard for excellence in pre-roll packing and filling in just 45 seconds fast.
Pre-Roll Weighing
The LaunchPad Weigher is the only commercial scale available which simultaneously weighs 72 pre-rolls in a few seconds to a .01 accuracy.
Dutch Crowning
The Atomic Closer is the only compact modular and automated pre-roll closing machine which can close 72 filled joints in just 45 seconds!
Superior Pre-Rolls
"This is the only equipment that's good enough for the Ice Box Flat Farms pre-rolls"
Ice Box Flat Farms, California
Learn about STM Canna's industry leading technologies in under 5 minutes!
From Grind to Close, STM Canna's modular workflow process is completely customizable at every stage of the production process.
STM Revolution Grinders preserve your important terpenes and cannabinoids with low heat, low friction grinding.
The STM RocketBox Commercial Pre-Roll Machines are the most efficient and fastest available. 
Confidently weigh 72 joints simultaneously, quickly and accurately with the all-new STM Canna LaunchPad scale.
Atomic Closer folds 72 pre-rolls in just 45 seconds with a professional looking dutch crown. No twist ties Permitted!
What Our Customers Are Saying
Huerfano Farms
"Revolution 2.0 is a great machine and creates a great grind! Love the STM team and everything they do!"
Metolius
Metolius Hemp Company, OR
"The Company, The Team, The Machine, The Training, The Results, then you know you are working with a world class company and product line. We are now at essentially 11 times the production capacity. Thank you Team STM!"
Ascend
Ascend Wellness Holdings, NY
"I love all the resources and the company checking on us, it feels more like you want us to understand the machine. So far we have loved the support and we are looking forward to producing with you guys."
Verano Holdings
"We have really enjoyed working with the RocketBox. It has helped us increase our inventory by 500%"
Columbia Care
"Thank you so much for your speedy response time, so far your machine is working great for us. We really appreciate you guys checking in so often and making sure we are all set."
Acreage
"We have the ability to produce 30-40K pre rolls a month from start to finish. If more in-depth time was spent on tweaking out processes more I am sure we could get more done."
Butz Family
"Our Efficiencies have increased, labor costs decreased and it makes a superior product all around."
Appalachian
The RocketBox sets the standard for pre-roll machines!"
Verdes
"Greatest Machine Ever!" (RocketBox 2.0)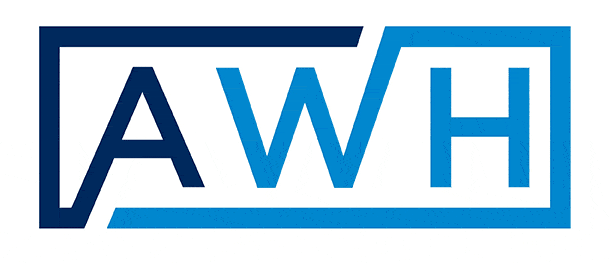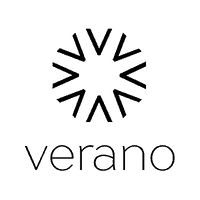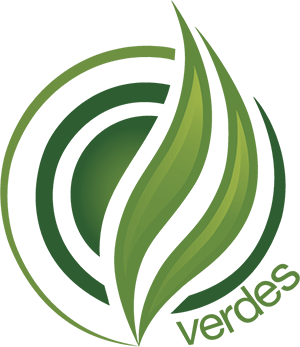 STM Canna has been a leading force in the cannabis processing equipment space with sophisticated technology solutions and industry-leading commercial joint machines and industrial grinder extraction systems.
All of our product design and development verticals are handled in-house, to ensure rigorous quality control and the use of superior quality raw materials in every machine's production.
With clients in 41 U.S. States and Puerto Rico, as well as international clients in Canada, Mexico, U.K., Israel, Poland, South Africa and Australia, STM Canna is recognized as a global leader in cannabis commercial processing technology.
STM's Turnkey System are Preferred!
With pre-roll sales continuing to rise since 2020 and remaining a staple consumption method in both recreational and medical markets, it's important your business is using the best pre roll cones....
Cannabidiol (CBD) is used medicinally for a wide range of issues. From muscle recovery to insomnia, the chemical has been slated as a cure-all and has become the foundation of holistic medicine, while also playing a significant role in mainstream medicine. 
Atomic Closer, the Best Automated Pre-Roll Closing Machine of 2022 Updated 1/4/22 The all-new STM Canna Atomic Closer is the best automated pre-roll machine in 2022.  There are many reasons for this...