Pre-Rolled Cones
Quality pre-rolled cones available in multiple paper options and sizes from well-known and respected brands like Zig Zag, Raw & Elements.  We have researched and tested these premium cones and these are what we know, use and recommend to achieve optimal results in our machines.
Shop Cones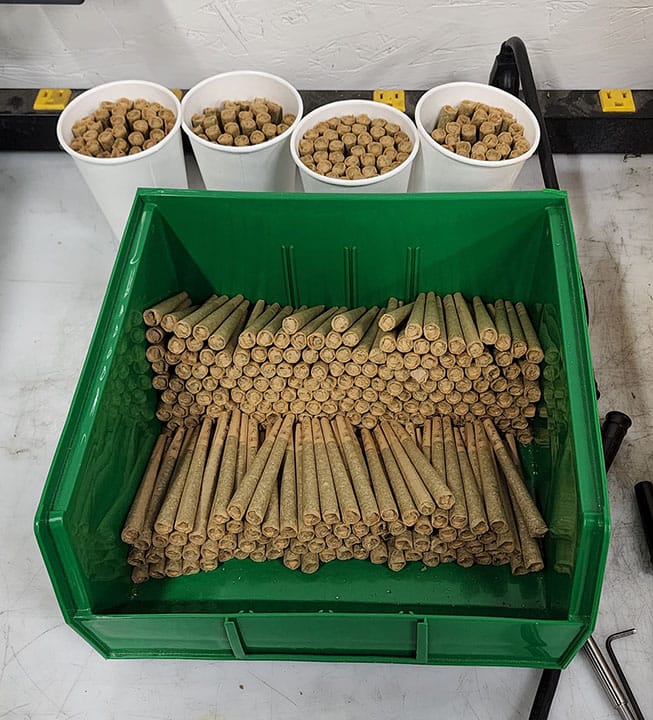 Top Brands Pre-Rolled Cones from STM Canna
STM offers the highest quality pre-rolled cones in a variety of rolling paper types and sizes to meet your business' needs. All of our joint papers are compatible and guaranteed to work with the RocketBox, RocketBox 2.0, the Mini-RocketBox and the Mini-RocketBox Plus+ pre-roll machines. 
Our Recommendation
STM Canna has extensively R&D tested almost every major brand of pre-rolled cones in the past 4 years, rolling tens of thousands of joints in our machines. What we have discovered is in order to maintain consistency, accuracy and quality as well as the integrity of our equipment, we are recommending Raw, Elements and Zig-Zag papers at this time. Zig Zag, Raw, Elements, OCB & our own custom branded cones pre-rolled cones are guarantee to be compatible in our machines to give your the best results.
Recommended cones from STM Canna will give you consistent fills, packs and weights and the best results when using STM equipment. We have had to limit our recommendations to other brands based mostly on inconsistency of quality and availability. 
Send questions and inquiries to conesales@stmcanna.com.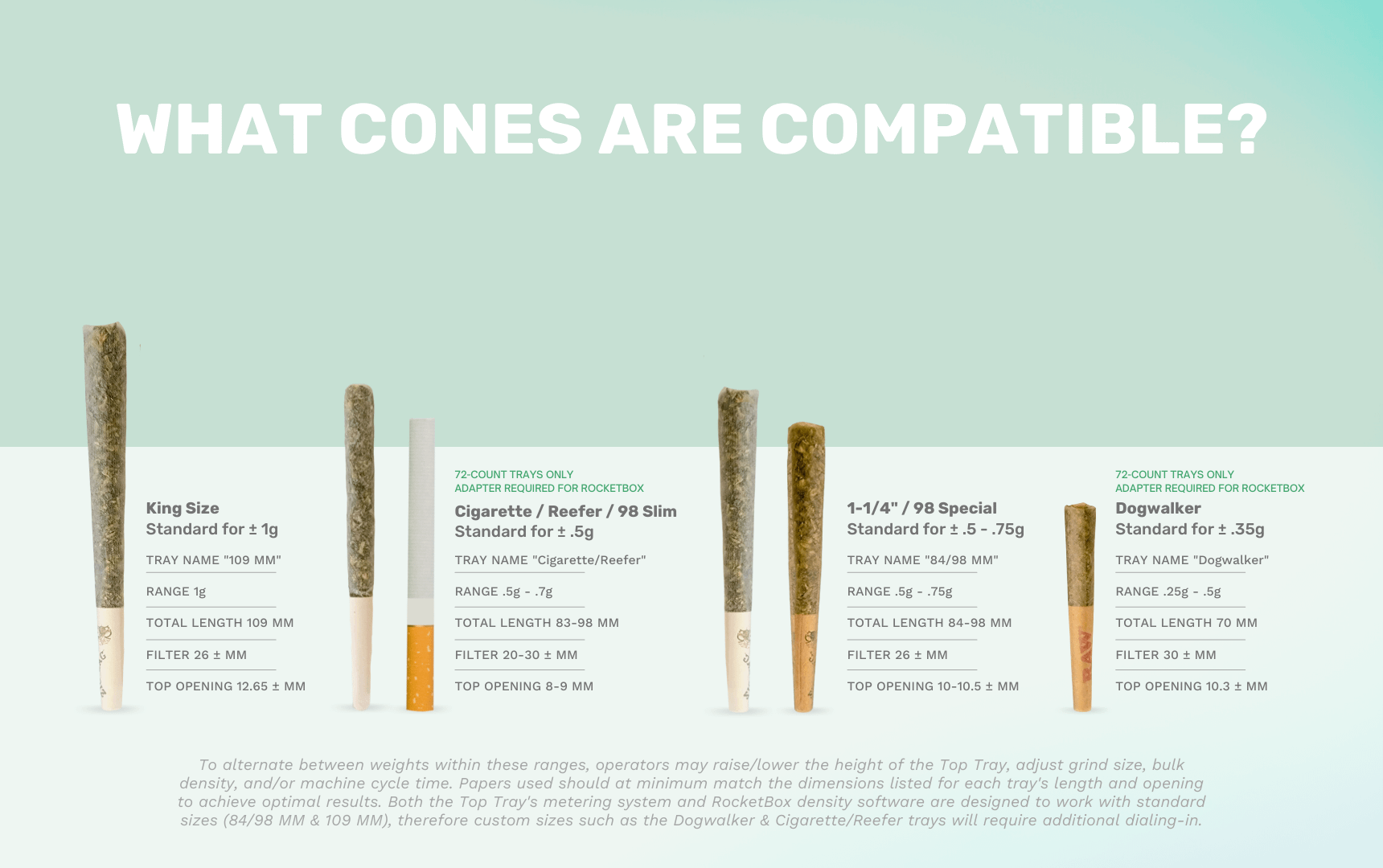 FASTEST LEAD TIMES OF 2 Weeks or Less on Average!
ZIG ZAG PRE-ROLLED CONES ARE HERE!
STM Canna is proud to partner with Zig Zag. offering Premium Pre-Rolled Cones from legendary paper company.
Zig Zag pre-rolled cones are among the best we have ever used in our RocketBox, Mini-RocketBox pre-roll machines and our new Atomic Closer closing machine. Zig Zag cones fill and pack consistently, holding their shape for a better fill and tighter pack.
Best of all is that the way Zig Zag cones smoke and burn – smooth and even.  We can have Zig Zag pre-rolled cones delivered in 1-2 weeks fast or less (in the lower 48) which is unheard of in todays tight cone market.
SPECIAL OFFER
Contact STM Canna to Get the Best Prices on Cones
Rolling Paper Types
From unbleached brown to bleached, choose the pre-roll paper type which best reflects your brand and preferred smokability. Our recommended pre-rolled cones are well-researched and tested to give you optimal results in our RocketBox machines.  
Pre-Roll Industry Sizes & More
From standard 1-1/4 cones for .25g to .5g pre-rolls, all the way up to King Size cones for 1g pre-rolls, STM offers numerous industry-standard sizes which are tested and approved for use in the STM Canna's pre-roll machines.
STM now offers 70/30 "Dog walkers" and cigarette style cones.