Pre-Roll and Extraction Experts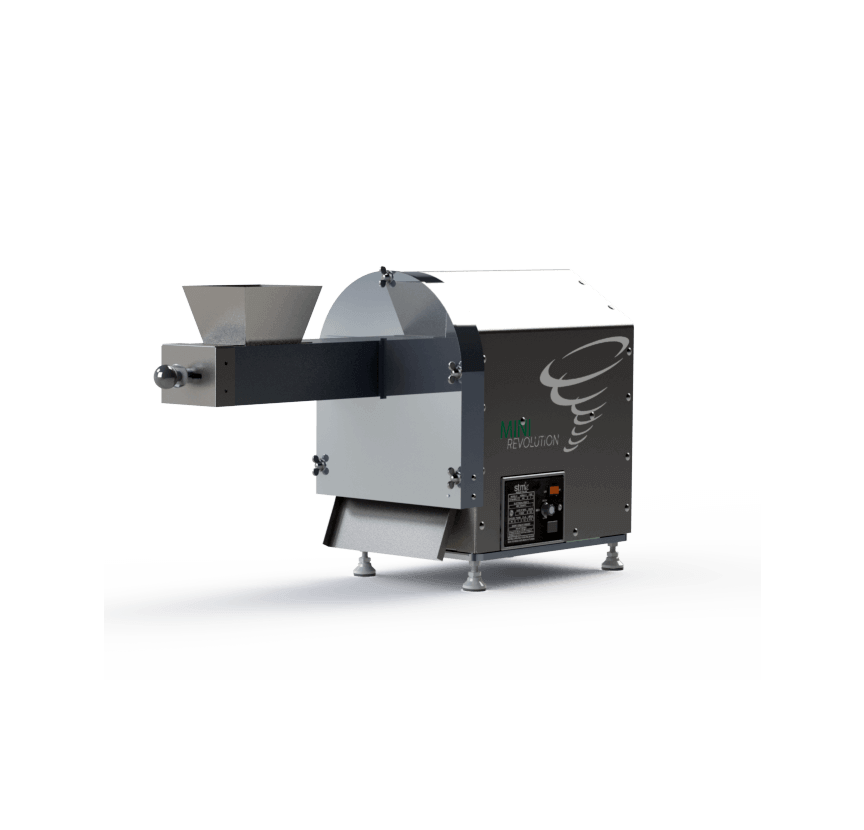 STM Mini-Revolution Commercial Cannabis Grinder
SKU STM-MRV
User-Friendly, Fast & Quiet Operation
Product Details
STM MINI-REVOLUTION
Designed specifically for cannabis, the Mini-Revolution delivers a homogenous, consistent grind, optimal for evenly packed pre-rolls and extraction.

FEATURES

Variable Speed Control (low, medium, and high)
Interchangeable Fine & Coarse Blades
Cuts Flower Versus Extruding, Smearing, Pressing, or Whipping
Less Terpene, Cannabinoid Loss Than Competitors
Homogenous & Consistent Flower Particles
Keeps Stems & Seeds Intact For Easy Post-Sifting
Designed, Manufactured & Assembled in the USA
Durable, Built for Commercial Use
Food-Grade Stainless Steel Construction
Quiet Operation
OSHA Compliant; Equipped with Safety Switch
Very Easy to Clean
Tabletop Unit, Ergonomic for Small Production Spaces
WHAT'S INCLUDED IN THE BASE PACKAGE

1 x STM Mini-Revolution grinder
1 x Stainless Steel Dual-Blade Set
1 x Fine Blade Disc
1 x Coarse Blade Disc
1 x Collection Bin
1 x 12-Month Parts & Labor Warranty
---
IMPORTANT INFORMATION - PLEASE READ:
Inquire within for lead time.

Shipping cost does not cover any customs-related charges for international orders.
Save this product for later