How much labor time and money is spent ensuring pre-rolls are within target weights? How much revenue is lost in wasted product in overweight pre-rolls? Is your quality suffering from underweight pre-rolls?
Introducing the all-new STM LaunchPad commercial pre-roll scale and weigher.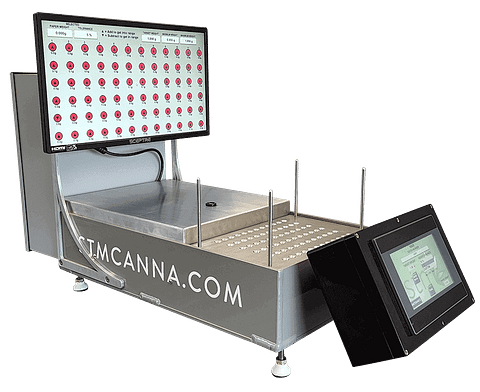 The LaunchPad Weigher is the first and only modular, commercial pre-roll scale which weighs 72-joints at once and in seconds. The LaunchPad functions as a stand alone machine or better as part of STM Canna's complete pre-roll workflow system.
The STM LaunchPad Weigher saves time giving operators the power to identify rejects instantaneously via an easy pass/fail color-coded display and precise weight readings for each individual pre-roll.
With an simple-to-use interface, operators can define the scale's parameters by selecting the target pre-roll weight, paper weight (for proper taring) and most importantly – the desired tolerance percentage.
The STM LaunchPad & companion modules are designed with a small form, high impact footprint to maximize facility space. This modular system enables expansion & scalability as your needs grow.
The LaunchPad
Reduces Costs
The LaunchPad commercial scale gives your staff the ability to view the weight of each individual pre-roll and identify rejects in an instant with a color-coded display, dramatically increasing production speed and output, 
With this new innovative module, your operation will greatly benefit from reduced labor hours, the ability to maintain precise quality control over the weight of your pre-rolls and maximize profits attributed to under or over filling.
Easily Weigh 72
Pre-Rolls in Seconds.
The STM LaunchPad weighing module is simple to operate and quick. Read weights in a matter of seconds and move on from the 20 inch heads-up display.
Load your filled tray to the LaunchPad scale.  Select your pre-roll size, target weight and your weight tolerance percentage on the touchscreen.
Instantly view the heads-up display to see if your joints are within your weight tolerance. A Gray OK means you are good to go. If red, you can add or subtract material to each joint and make adjustments to your RocketBox. Save batch weigh data and export if you would like.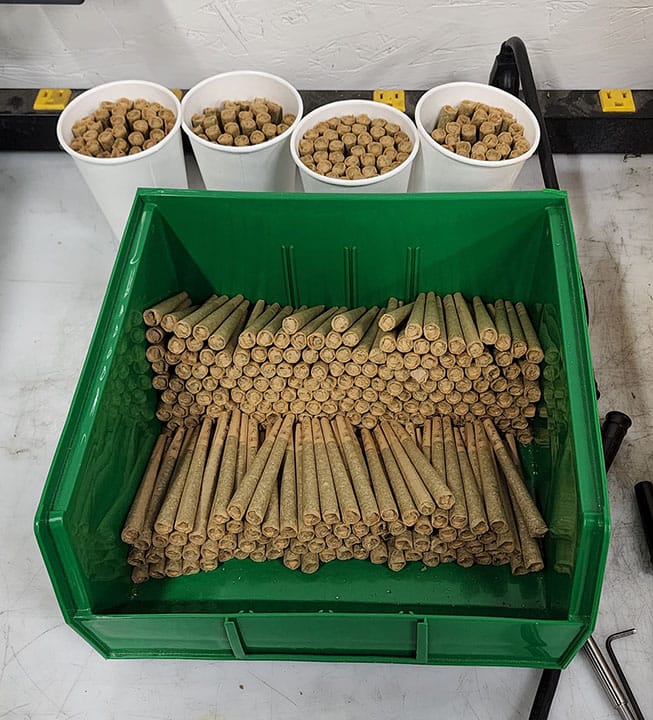 STM Canna has hundreds of satisfied customers in 41 U.S. States and 7 countries.
"I am extremely happy with our experience with STM Canna."
"This is the only cannabis grinder (Revolution) that's good enough for the Ice Box Flat Farms pre-rolls."
"The RocketBox sets the standard for pre-roll machines."
"Our efficiencies have increased, labor costs have gone down, and it makes a superior product all around."
*NOTE: The STM LaunchPad Weigher is a quality lab grade device. If you need to have a certified scale, please contact the Weights & Measures department in your state. You can also reach out to NTEP regarding certification –https://www.ncwm.com/ntep-about.