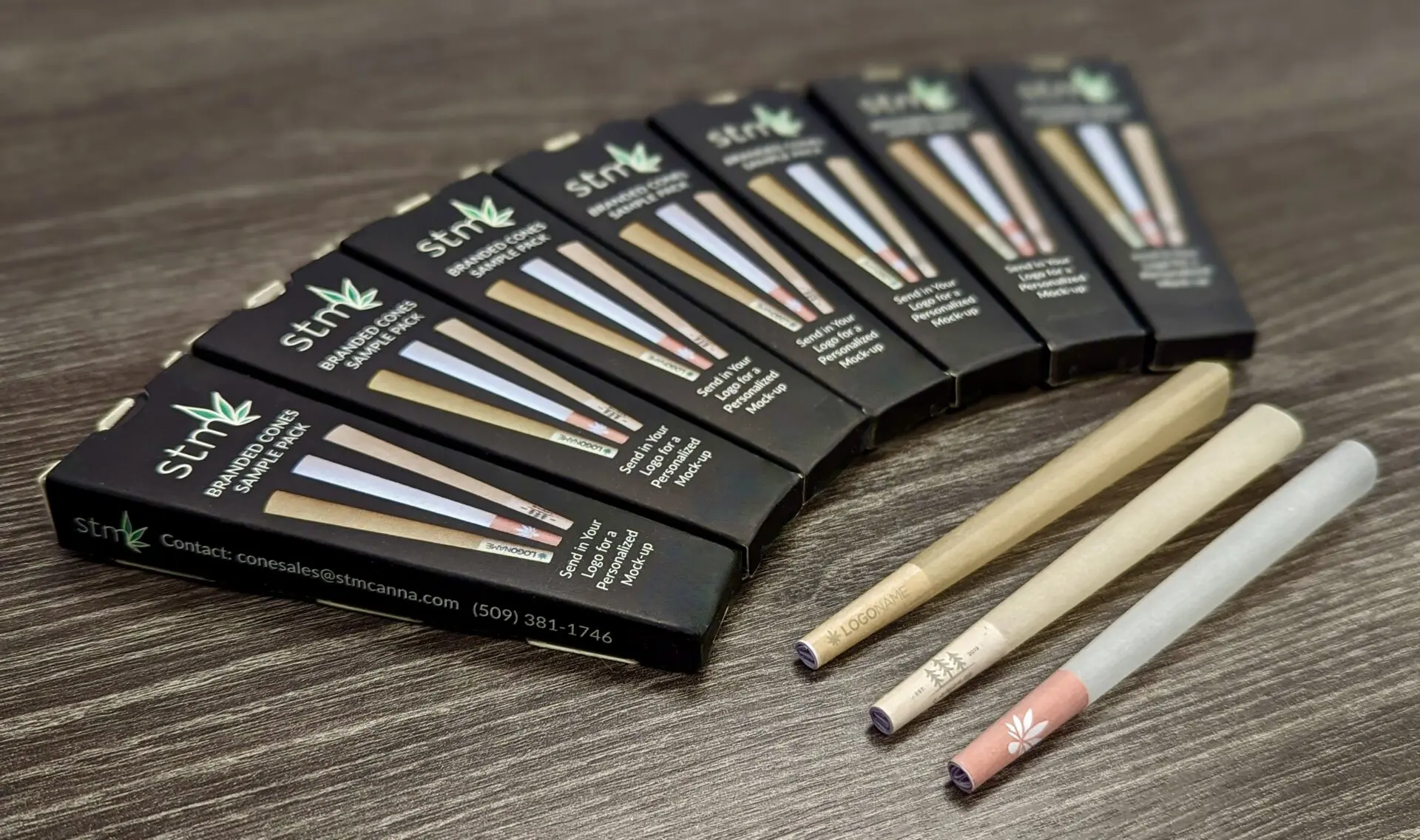 STM Canna has the perfect solution for business owners & marketers in the cannabis space – our custom preroll cones.
With a variety of sizes and paper types, including brown, white, and hemp paper, you can choose the perfect cones that best represent your brand. Whether you're looking for a classic look or an eco-friendly option, STM Canna has got you covered.
The best part is that the lead time for production is only 4 to 6 weeks after your design is finalized. So, if you're planning a special event or launching a new product line, you can get your branded cones ready in no time.
Why Choose STM's Custom Preroll Cones?
What makes STM Canna's branded custom preroll cones stand out is our customization options, as you can have your logo or design printed on the cones- making them an excellent marketing tool.
"STM Canna's custom preroll cones are a great way to increase your brand awareness while providing your customers with a smooth, high quality smoke that will have them coming back for more," STM's Cameron Gibbons said.
STM Canna's custom branded cones come in a variety of sizes and quantities, making them an excellent investment for your business that is sure to make a lasting impression on your customers. They have also been tested by STM's production teams to ensure they work with STM's entire pre-roll production system from the RocketBox to the Atomic Closer.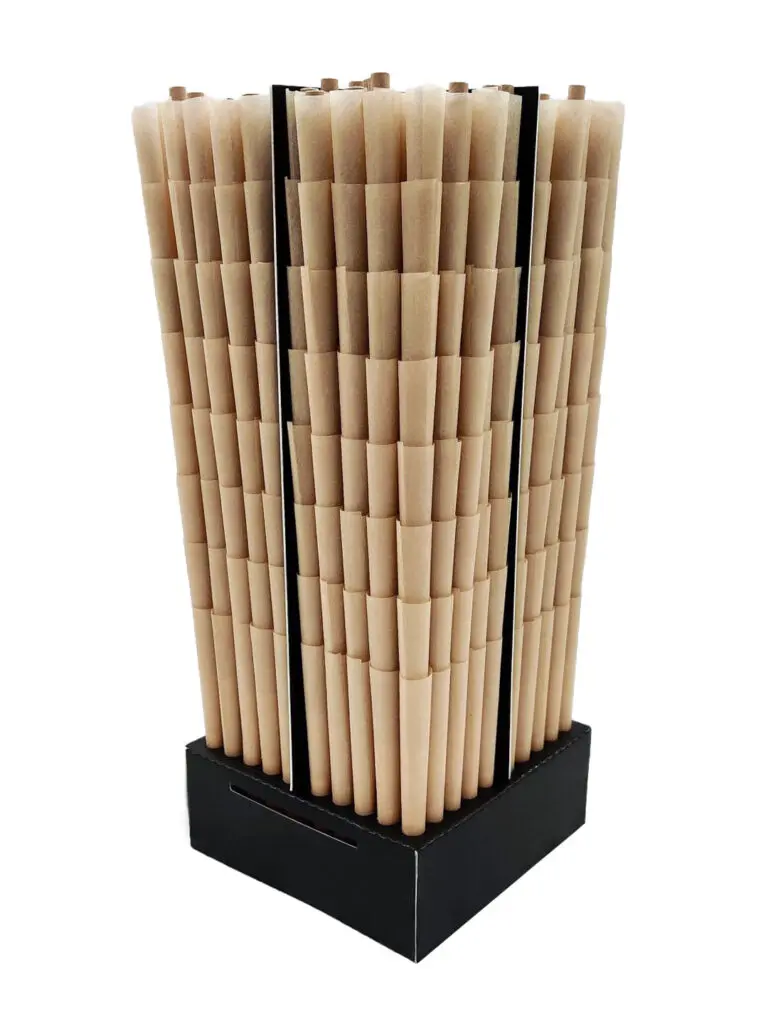 Those who buy your custom pre-rolls will not only know where their product came from, but they'll also be able to spread the word about your product wherever they go. It's an easy and effective way to create brand awareness.
STM Canna is now offering a free mock-up with your logo so you can see how your branded cones will look before you even order them. This service allows you to make any necessary changes to ensure that the final product is just what you're looking for.
"With the help of our design team, we will work with you to personalize the cone of your choice with your logo or artwork and make sure your joints stand out in the market," Gibbons said.
Email conesales@stmcanna.com for more information on designer pre roll cones wholesale or custom cones wholesale, and to get your free mock-up today!  Our machines also work great for all forms of commercial hemp pre-rolls if you're interested in reading more about those.