The STM Blog
Keep up with the latest media and news from STM Canna.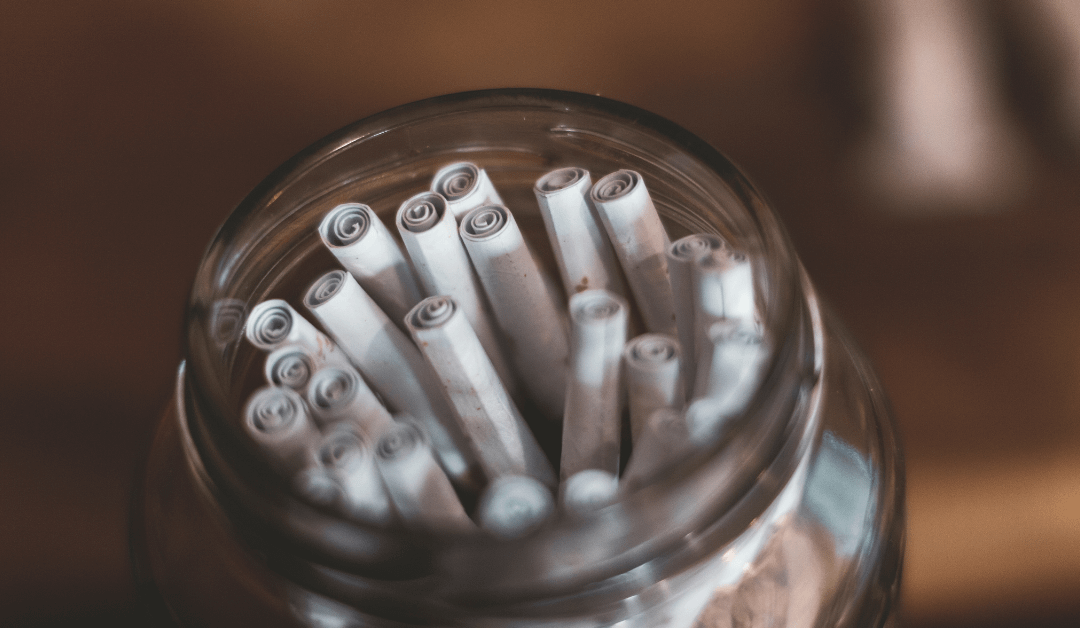 With pre-roll sales continuing to rise since 2020 and remaining a staple consumption method in both recreational and medical markets, it's important your business is using the best pre roll cones. Cannabis businesses around the country are ditching the traditional...
Finding the Best Pre-Roll Machine for Your Business
The STM Mini-RocketBox was featured in Cannatech Today's May 2020 online article. CTT mentions that the Mini-RocketBox helps to reduce labor costs, "How long would it take one member of staff to fill 143 cones? Is it more than one minute? If so, you're losing money. Some pre-roll machines can fill that many cones in 60 seconds flat. Not only does this efficiency create more shelf-ready cones in less time, it provides staff with more time to focus on higher-level tasks."
NCIA Member News on STM
STM Canna is a proud member of NCIA.  NCIA, the National Cannabis Industry Association mentions the release of the STM Canna Mini RocketBox in their news & resources section. NCIA represents nearly 2,000 member-businesses and tens-of-thousands of cannabis professionals, NCIA is leading the charge to protect legal cannabis businesses, defend our state laws, and advance federal policy reforms. Read the Mini RocketBox pre-roll machine press release here
RocketBox vs KnockBox
Growers Network latest article features the  STM Mini RocketBox vs the Futurola Knockbox in a side-by-side comparison. Growers Network says "Exclusive Rocketbox Technology. Using the same proprietary technology that gave birth to Rocketbox, STM's "mini" creation boasts of being on par with its giant counterpart when it comes to producing high-quality, evenly packed rolls that allow for superior consumer experience."

CAM 2020 Conference
STM Canna was one of the proud sponsors of the 2020 Cannabis Access Media (CAM) Conference in Los Angeles. The CAM Conference is where the cannabis industry meets the media and is attended by cannabis leaders from growers to retailers, investors, researchers, lawyers, inventors, tech companies, brands, manufacturers, ancillary service providers, food and beverage companies, and etc.   All media received a cool STM Canna swag bag!
RocketBox Top Pre-Roll Machine 2020
Hydrobuilder recently listed the STM RocketBox one of the top pre-roll machines for 2020. Hydrobuilder states "STM Canna has produced the highest output pre roll machine in the industry – the Rocketbox. The price tag reflects what this machine is capable of. No machine currently provides this level of automation, and the engineering that went into creating this pre roll machine is a marvel."

Cannacribs - MJBiz Wrap Up
Join us for unprecedented access to MJBizCon and see some of the newest, most exciting cannabis tech and products, and meet the people behind some of the top companies in the industry. You'll also meet a few members of the Canna Cribs team as they explore the convention, the Las Vegas strip, STM Canna and more!    #rocketbox #rocketboxmini #mjbizcon


Cannacribs - Episode 8
Growers House popular YouTube series "Cannacribs" which features cannabis companies around the world is now LIVE.  The latest Episode 8 features the all-new STM RocketBox Pre-Roll Machine.  You can watch the STM RocketBox segment here:  Cannacribs Episode 8 featuring the STM RocketBox
Summer 2019 Issue Featuring the All-New STM Revolution

STM Canna has two products in the Cannabis & Tech Today top 20 innovative cannabis products recommended for 2019. 
Cannacribs - Episode 7
Growers House popular YouTube series "Cannacribs" which features cannabis companies around the world is now LIVE.  The latest Episode 7 features the all-new STM RocketBox Pre-Roll Machine.  You can watch the STM RocketBox segment here:  Cannacribs Episode 7 featuring the STM RocketBox
MJBiz Talks PodCast
The rapid pace of growth in the cannabis industry is being boosted by equally rapid advancements in technology to support the different segments within the industry.
To capitalize on innovation, companies must make sure that those innovations are meeting a need for the industry, said Aaron Ray and Jason Duweke, CEO and COO of  STM Canna – and our guests on this episode of News & Views.
Marijuana Business Magazine
Marijuana Business Magazine's February 2019 issue article "Roll Away" featured the STM Canna RocketBox pre-roll machine.
"Since putting the RocketBox into the market in early 2018, STM Canna has garnered around 100+ cannabis and helped customers in the United States and Canada including Canndescent, Curaleaf, Green Thumb Industries, Aphria and Organigram."
MJBiz Magazine 10 Killer Technologies
In this issue, we look at "10 Killer Technologies" in the marijuana space. Not the "10 Best Technologies," but engineering feats that represent the spirit of innovation, high-level science and entrepreneurship sweeping through today's marijuana industry. Many companies could have made this list.  The STM RocketBox Pre-Roll Machine made the cut.
Top 20 Cannabis Products For 2019 with STM Canna

STM Canna has two products in the Cannabis & Tech Today top 20 innovative cannabis products recommended for 2019. 
Growers Spotlight: Human Resources with STM Canna
In this 5 Minute Growers Spotlight, we interviewed Aaron Ray, CEO of STM Canna about his experience managing individuals and relationships with other companies in Human Resources with STM Canna.  
We thank our interviewees for their time and effort so we can continue our exclusive Growers Spotlight service.
The Marijuana Show Season 3 with STM Canna
The Marijuana Show, the cannabis version of Shark Tank, featured STM Canna on Season 3 which was released in late 2018 on Amazon Prime.  The critically acclaimed television show has over 250 million press reach, over $20 million in investment funding offered to contestants, three full seasons, and distribution on Amazon Prime with projected millions of views. 
Hot Off the Press with STM
In an unassuming building, stashed away on Market Street in North Spokane, a new company is taking root.
Sesh-Technologies Manufacturing (STM Canna) — headquartered in Spokane, with a second location in Denver — is making its mark on the cannabis technology market, offering a commercial-grade "rosin" press that extracts cannabis concentrates simply through heat and pressure.
Sesh Technologies Provides Solutions
With the explosion of the cannabis industry, more companies are springing up to meet the ever-advancing needs of growers, producers and consumers.
One company is Sesh Technologies (STM Canna), a Spokane start-up that began when a grower asked friend Jason Dueweke, if he could create something that could press more rosin than what was currently on the market. 
3 Lessons From a Year in the Cannabusiness
At the time of this writing, I have spent over a year in the cannabis industry. My first experience came in February 2017, coinciding with the launch of Sesh Technologies Manufacturing. Since that launch, I have seen the company grow exponentially, making appearances at major cannabis events and releasing revolutionary products such as the STM RocketBox and STM Rosin Press.
VIDEO: Cannabis & Tech Today Interviews STM Canna's CEO Aaron Ray
Cannabis & Tech Today magazine had the great opportunity to talk with STM Canna CEO Aaron Ray about their latest cannabis processing equipment: the Rosin Press 4.0 and RocketBox pre-rolled joint filling machine at MJBizConNEXT.
VIDEO: STM Canna's RocketBox at Phat Panda in Washington State
STM Canna delivers, sets up and trial runs the innovative and efficient RocketBox, able to fill and pack 453 pre-rolled joints in 2-3 minutes.  The RocketBox is a commercial grade unit with food grade components, touch screen controlled, fast, efficient and accurate.
VIDEO: STM Delivers the RocketBox to Phat Panda/Grow Op in WA State
Sesh Technologies grows with cannabis industry
As the cannabis industry continues its rapid expansion, manufacturing companies across the country are clamoring to develop new technologies to meet the needs of growers, producers & consumers.  The STM Rosin Press 4.0 is a game changer in the industry.
"The RocketBox is setting the standard for pre-roll machines which allows us to provide the best product on the market. Thanks for the great service and support!"  
Steve Yuzzi, Appalachian Growers, NC